MATCH RESULTS
Caosk-Esports vs. Tierp
for Games4u Nordic Master qualifier #5 on 2016-01-02

16:1

Caosk-Esports vs. Vafan
for Games4u Nordic Masters Qualifier #5 on 2016-01-02

16:3

Caosk-Esports vs. Kavorkishka
for Games4u Nordic Masters Qualifier #5 on 2016-01-02

15:15

Caosk-Esports vs. Pods
for Nordic Master qualifier on 2015-12-29

16:10

Caosk-Esports vs. Resurrection
for Nordic Master qualifier on 2015-12-29

16:7

Caosk-Esports vs. Executioners
for Cevo PRESEASON 1 on 2015-12-16

16:0

Caosk-Esports vs. Infinity eSports
on 2015-12-16

17:13
Guides
Basic Hammering 2: Getting started.
This is a simple guide that i will take in both
English
and
Swedish
.
This is the second Guide of the "Basic Hammering" guides for the Hammer Tool. It's about how to make a simple room and som basic lights.
English Version:
1.
When you have opened the Hammer Tool. Hold over "File" and press "New". You can also do this by clicking
Shift+N
.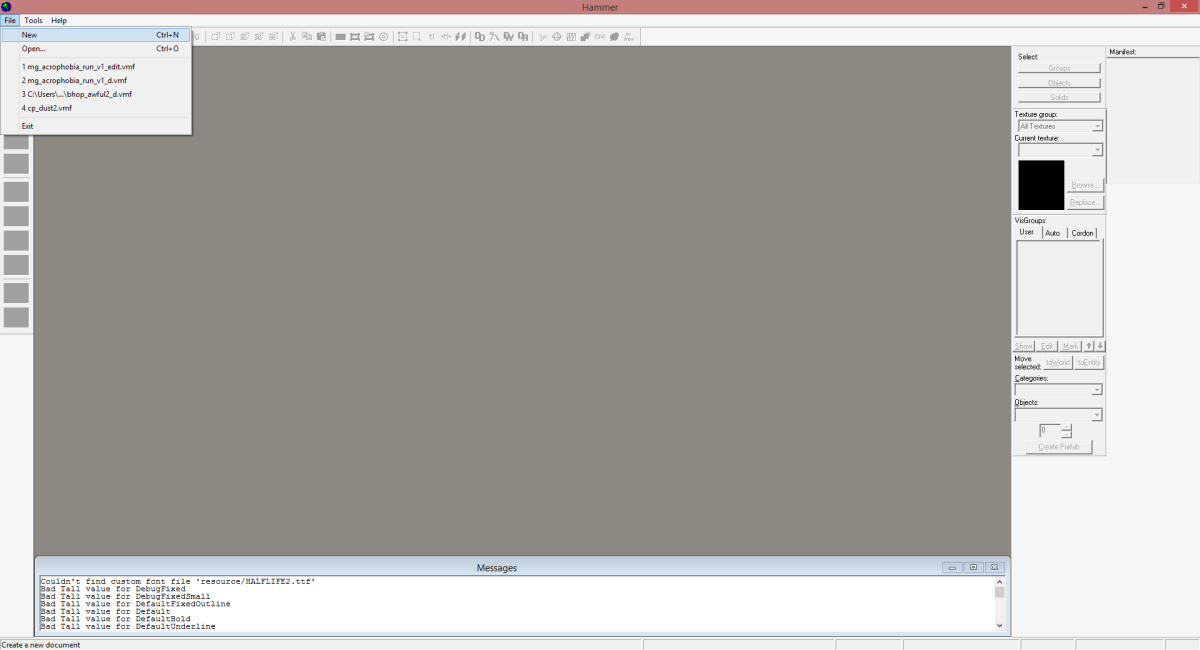 2.
Now you have made a new project. You will see 3 diffirent grids. They are X, Y and Z cameras. You also have the 4th window up left which is the camera window.
Now, lets press the "Block Tool". You can also select the block tool by clicking
Shift+B
.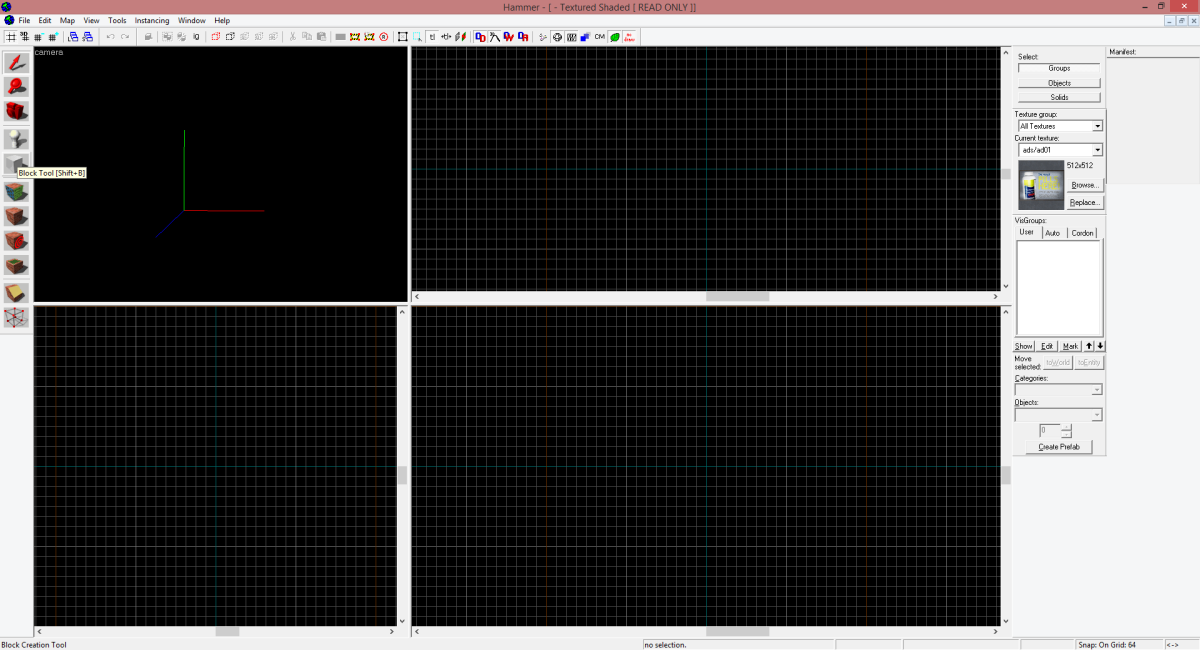 3.
Now make a square on the upper right grid with the block tool and then press enter. You should now have a visible block like in the gif below.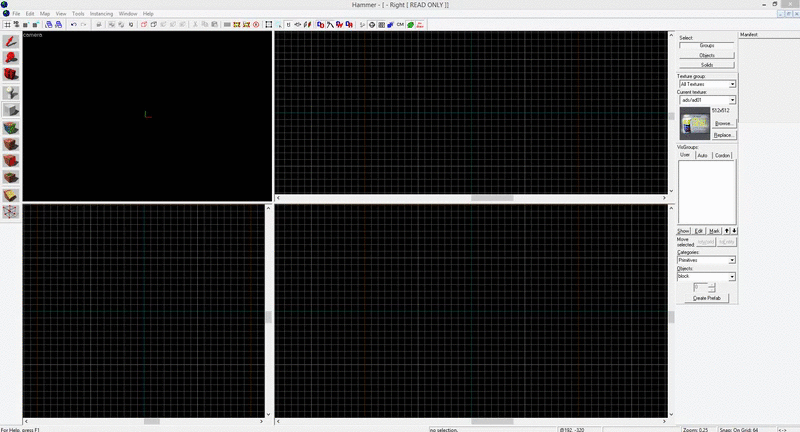 4.
Now you will be able to move around the block in the X, Y and Z grids. Now we will need to make walls for this room. To make walls, use the bottom right grid. Do as in Step 3 and make two walls.
5.
Now do the same on the bottom left grid. And do the other 2 walls. You should now have a small room looking like the picture below.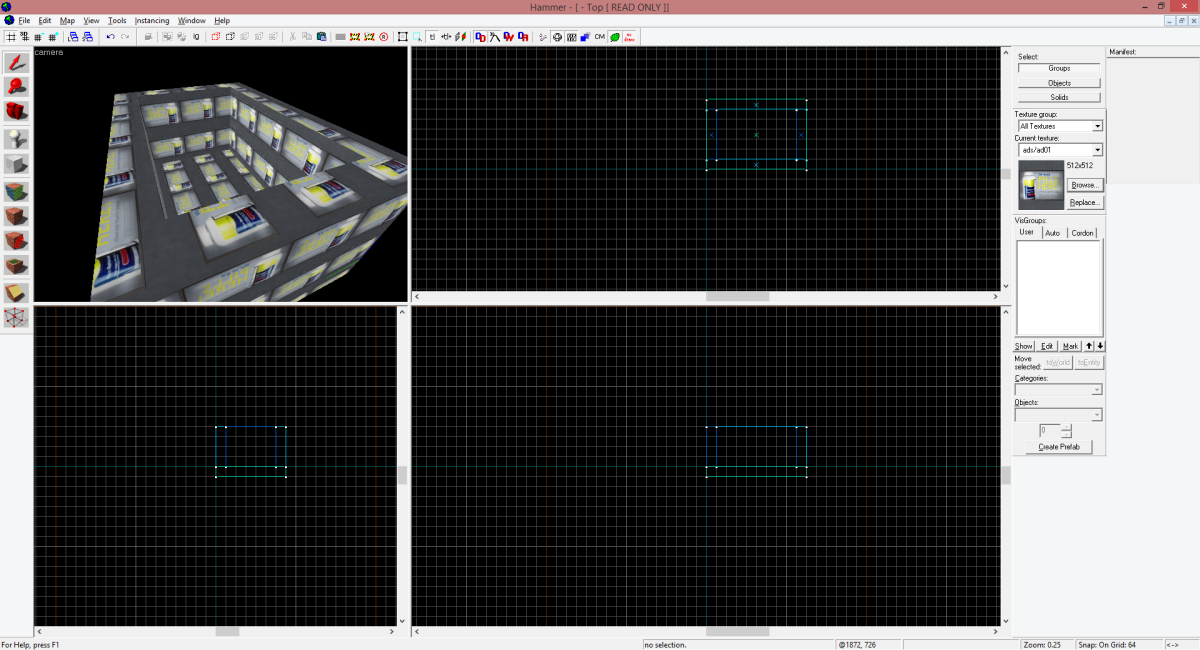 6.
Were not gonna do the roof quite yet. Lets start by putting out a light source. Start by selecting the "Entity Tool" or by clicking "Shift+E"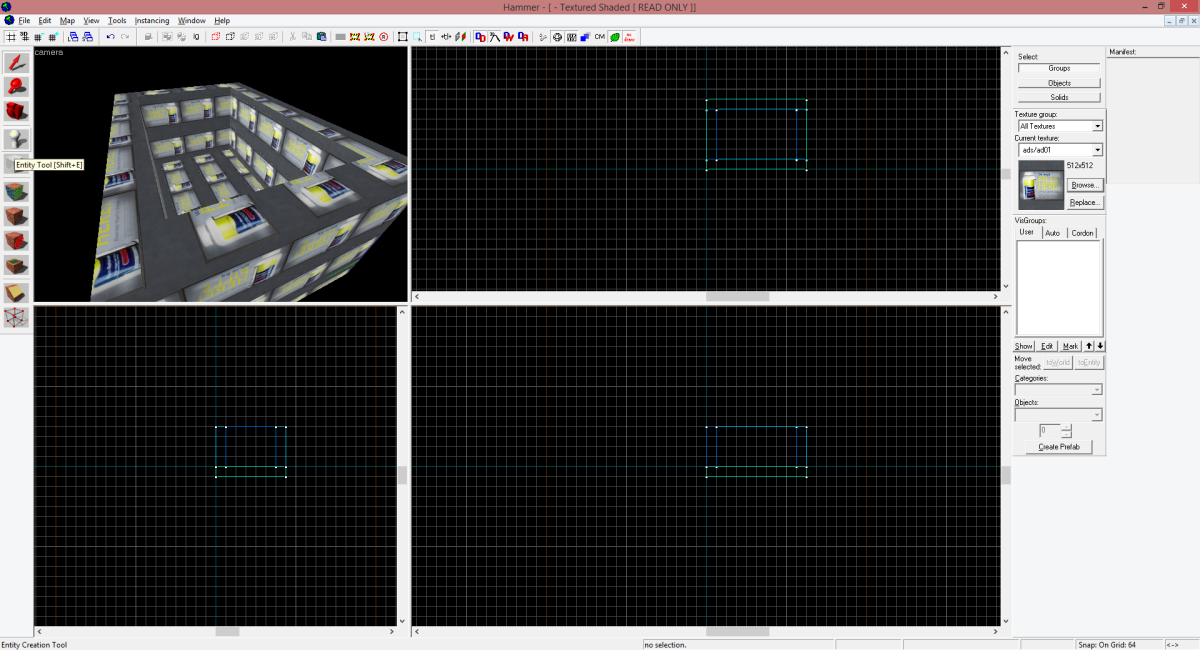 Then select light in the "Objects" menu down to the right.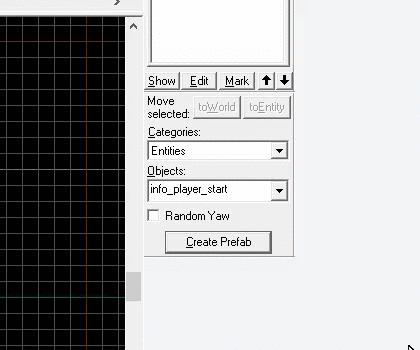 7.
Now you have selected a "light". Now you can use any of the grids. Press somewhere on a grid and press "Enter". You have now added a "light" to your map. You should be able to see this where you added it on the map.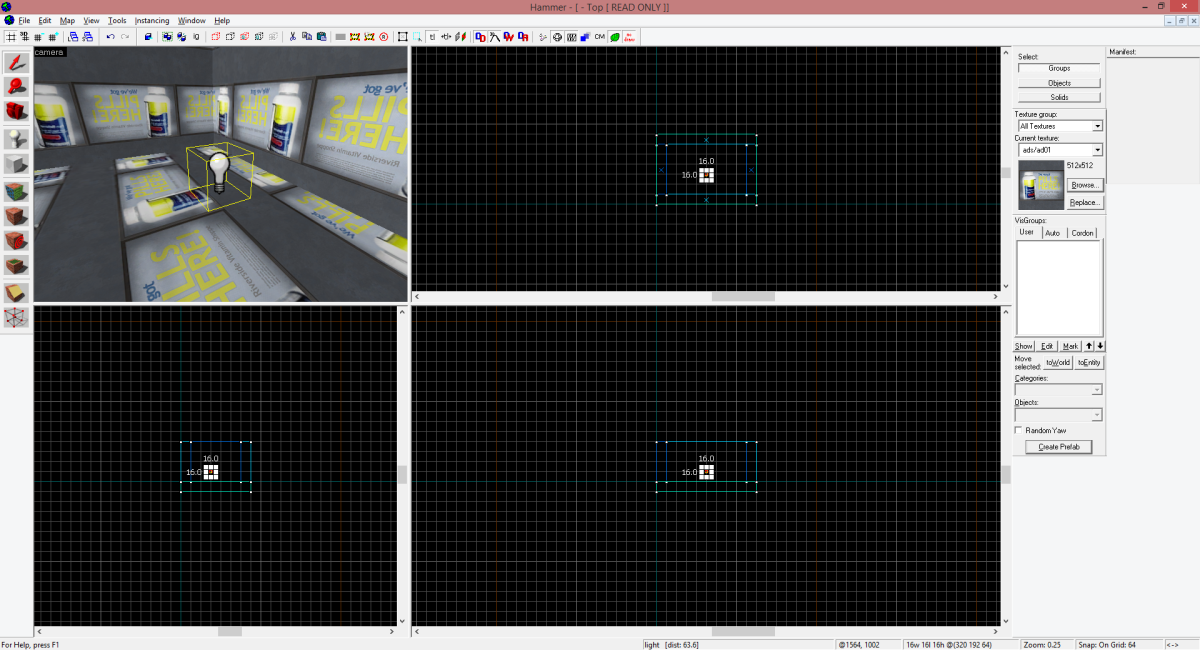 NOTE that this is no item. It is only a light.
8.
You can now select which color and settings you want on this light by doubleclicking it with the "Selection Tool". (Shift+S) You will now get up this menu. If you doubleclick "Brightness" you will be able to change what color the light will have.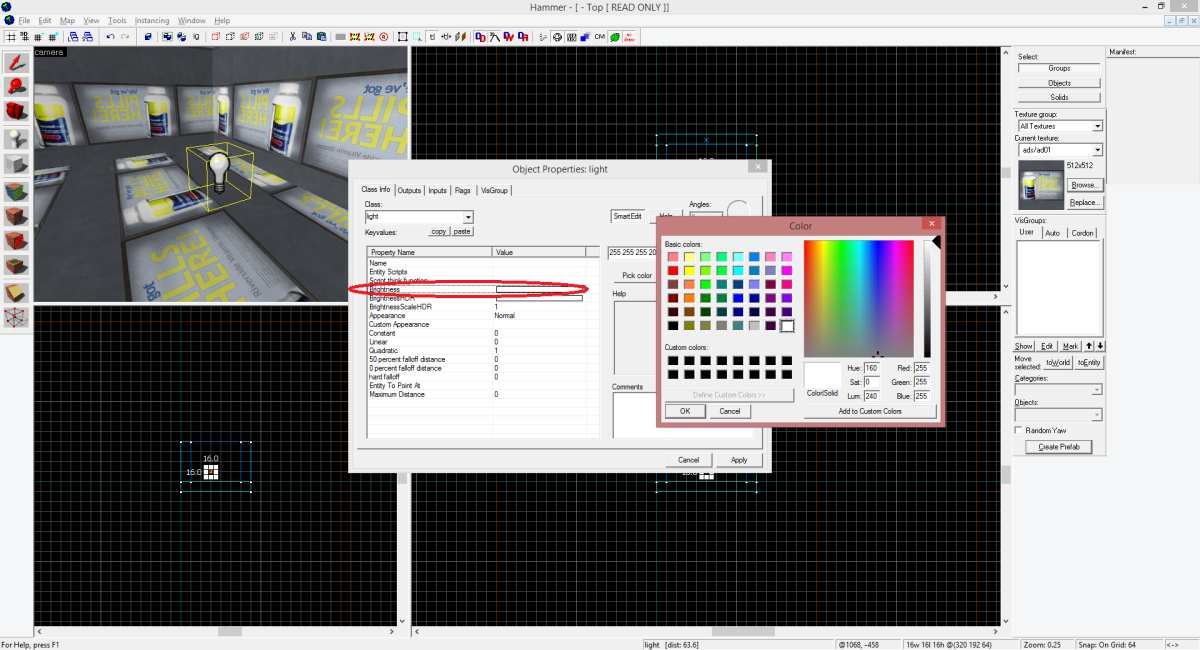 9.
Lets add the roof! Do as in Step 3 and move it so it covers your room. Congratulations. You now have a sealed room.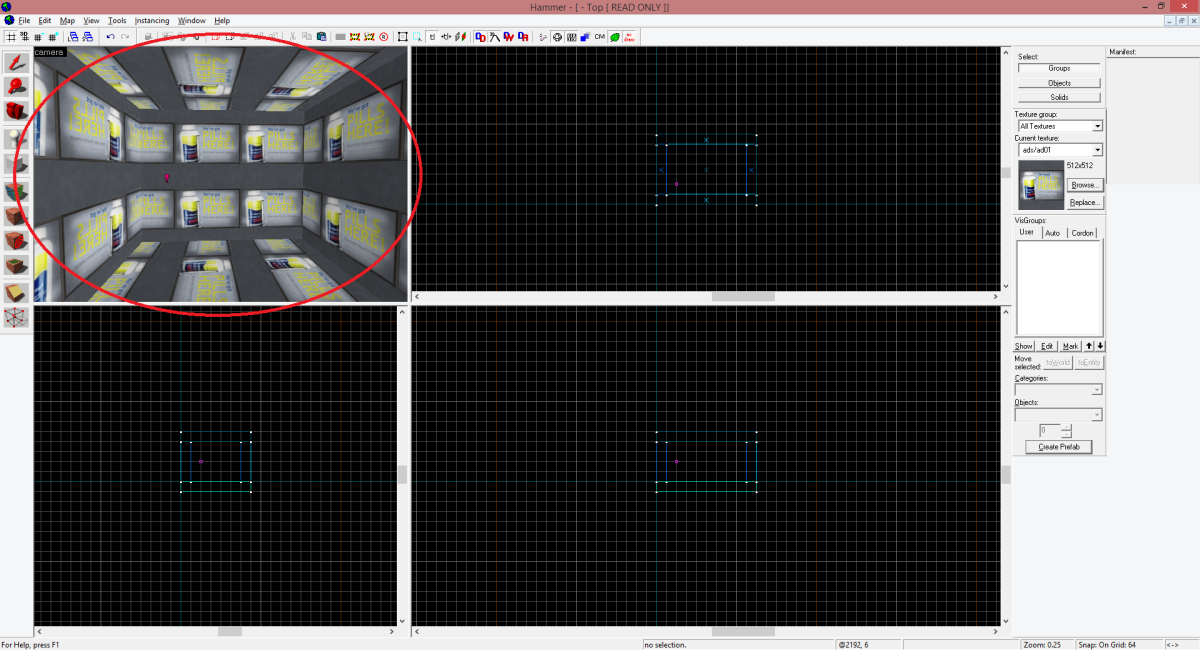 10.
Now you need to add a spawn point. Now select the Entity tool (Shift+E) and instead of "light" select "info_player_counterterrorist".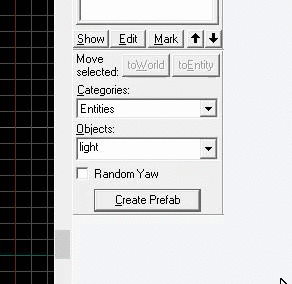 Now put it out as you did with the light.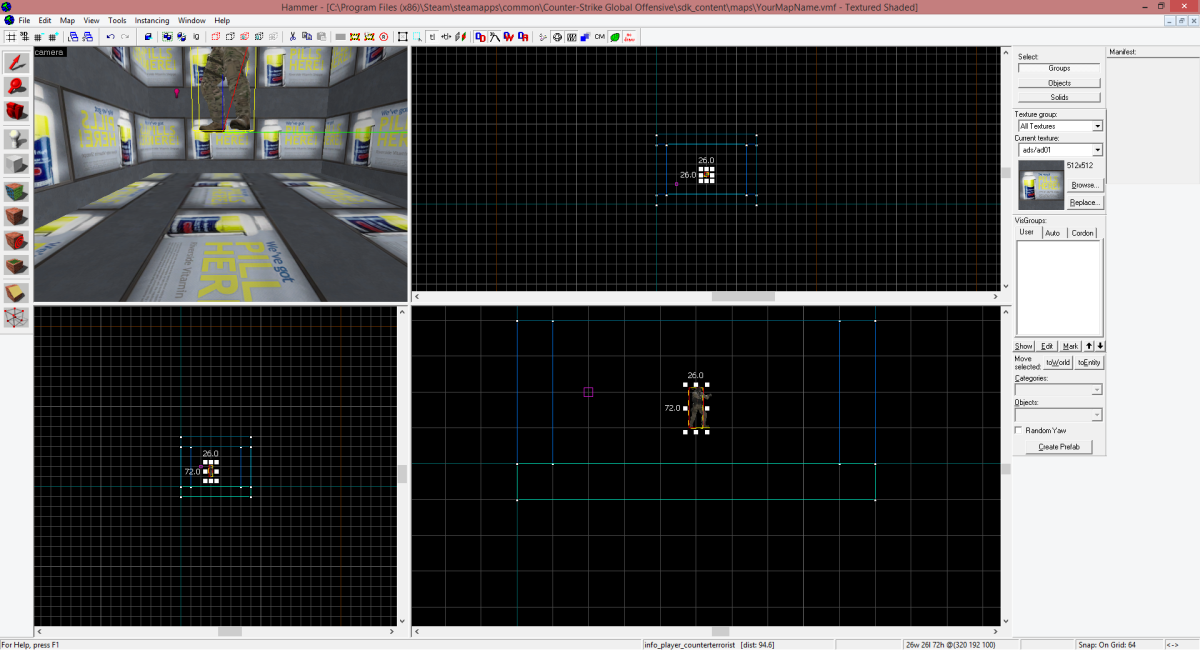 NOTE that you need to have the spawn above the ground.
11.
You are now ready to test your map! Go to "File" then press "Run Map..." or you can press "F9".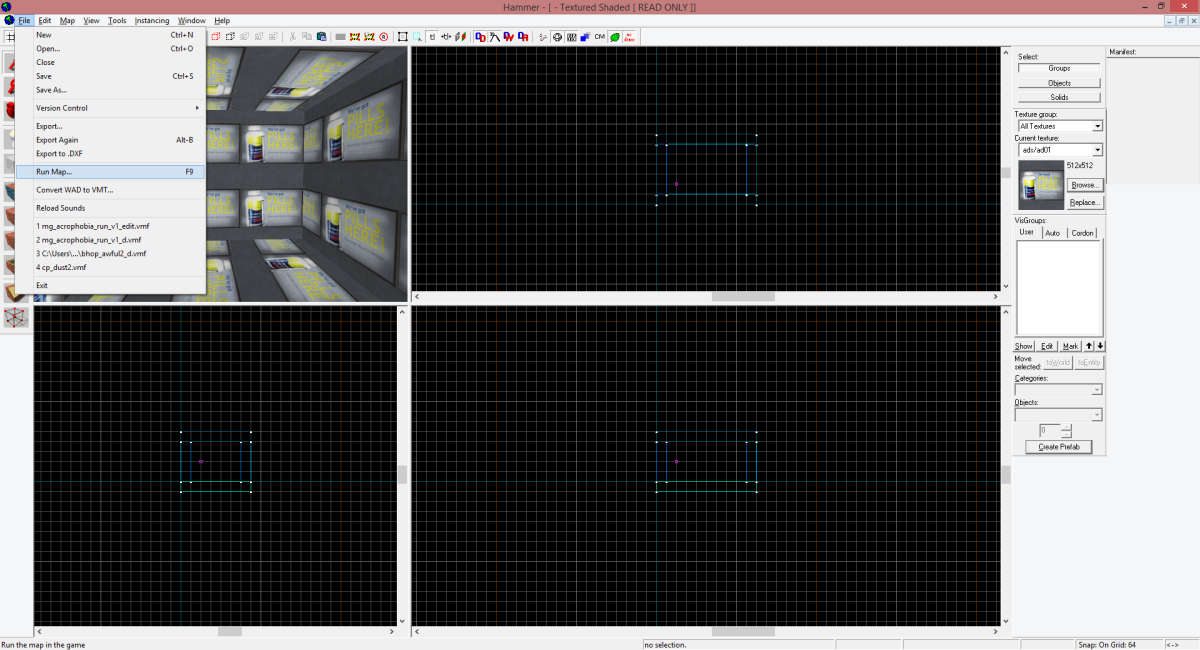 You will be asked to save your map. Save it with the name you want.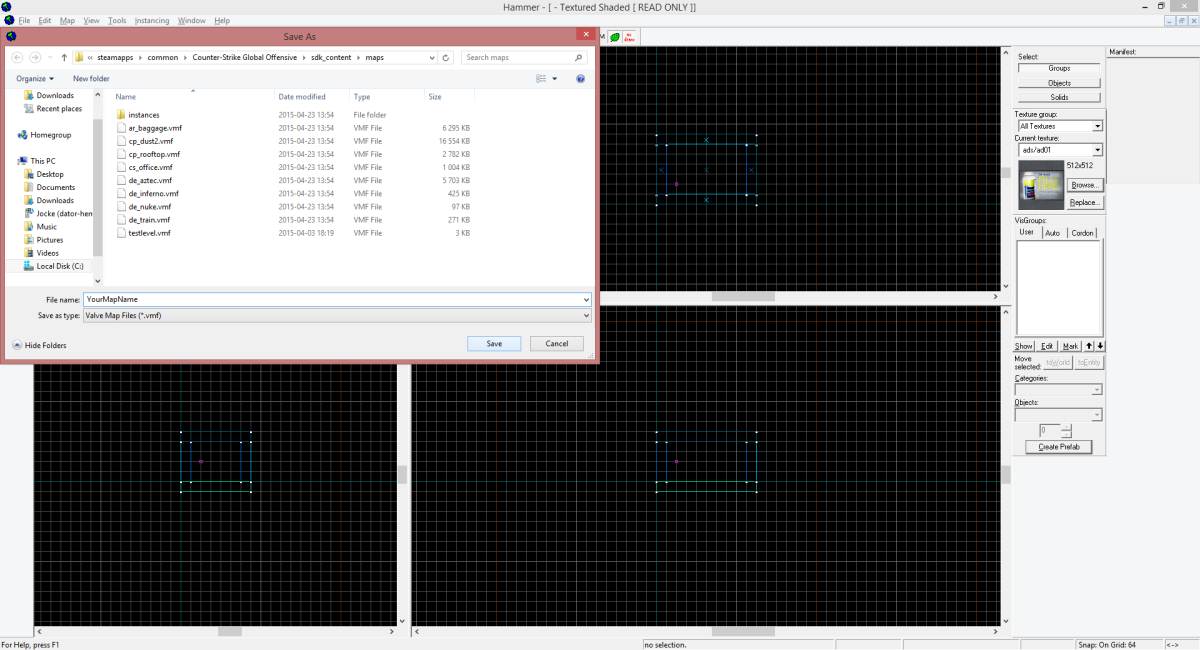 12.
You will now be able to set what settings the map should have with BSP, VIS and RAD. I will not explain these things now. Press the "OK" button.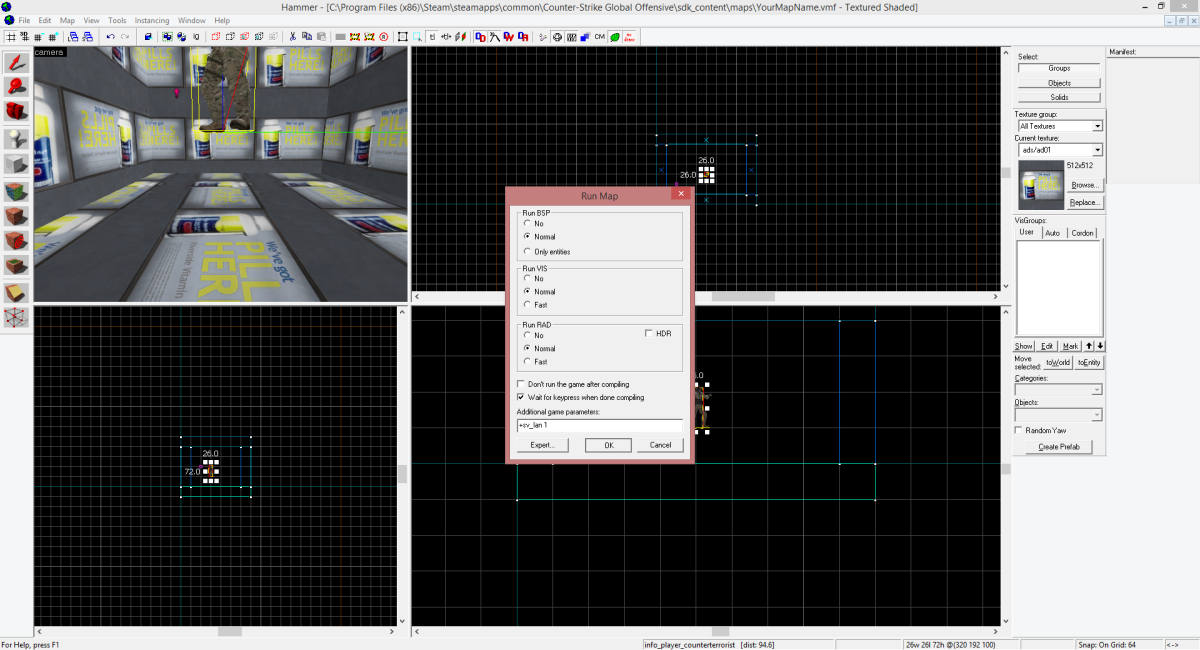 Congratulations! If you followed the steps correctly you should be able to play your map now!
---
aXeptance | 2015-04-23 Approved by: EttOP
statistics
101 Visitors (Today)
267 Visitors (Yesterday)
4091 Visitors (Month)
804212 Total visits
1086 Registered users
0 Users online
27 Guests online